Concrete Pump Hose 85 bar
Product Details
Application:It is suitable for various types of wet shotcrete machines, shotcrete machines, conveying pumps and pneumatic equipment for conveying cement and minerals.
Advantages:
A wear-resistant rubber hose designed for extreme conditions.
The outstanding high wear resistance prolongs the service life of the hose.
Good flexibility facilitates user's operation.
Can bear the high load operation and guarantees the maximum safety.
The tube structure prevents the kinking of the hose.
Easy to clean, can withstand the reverse negative pressure of cleaning.
Technical parameters:
Inner rubber: high abrasion resistant NR synthetic rubber, black, smooth
Reinforcement layer: ID≤65mm,2 layers of steel cord
65mm<ID≤150mm, 4-layer steel cord
Outer rubber: high wear resistance and aging resistant NR synthetic rubber, black, surface fabric
Operating temperature: -30℃ to +80℃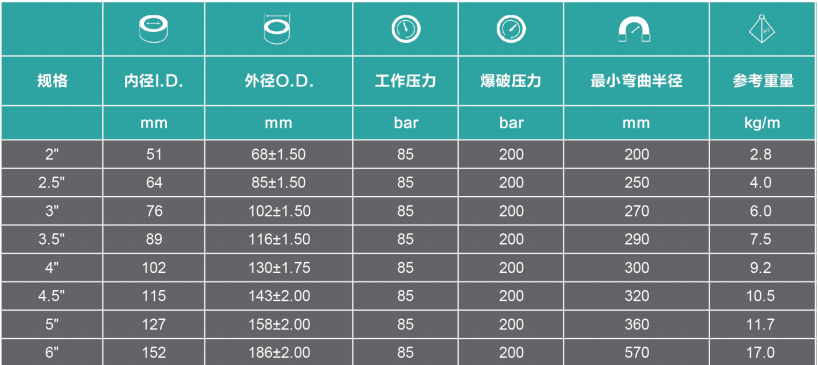 Related Products