Air/water Hose
Colourful fabric cover air rubber hose
USE:Used to convey compressed air and insert gas in mining
.shipbuilding.civil engineering construction and casting industry.
CNC machine and air compressed equipment.The blue hose is
used to convey oxygen, the red is used to convey acetylene,
and the yellow is used to convey carbon dioxide in the shipbuilding .
CHARACTERISTICS: The appearance of hose is bright,with a
good property of weather-resistant,anti-aging,ozone-resistance
and flame-resistant. It will not crack in the static state for one year,
the using environment is very suitable for shipyard and other
environ-ment.Outer layer's ozone-resistance property conform
to the standard of ISO 7326:2006,IDT.
Product Details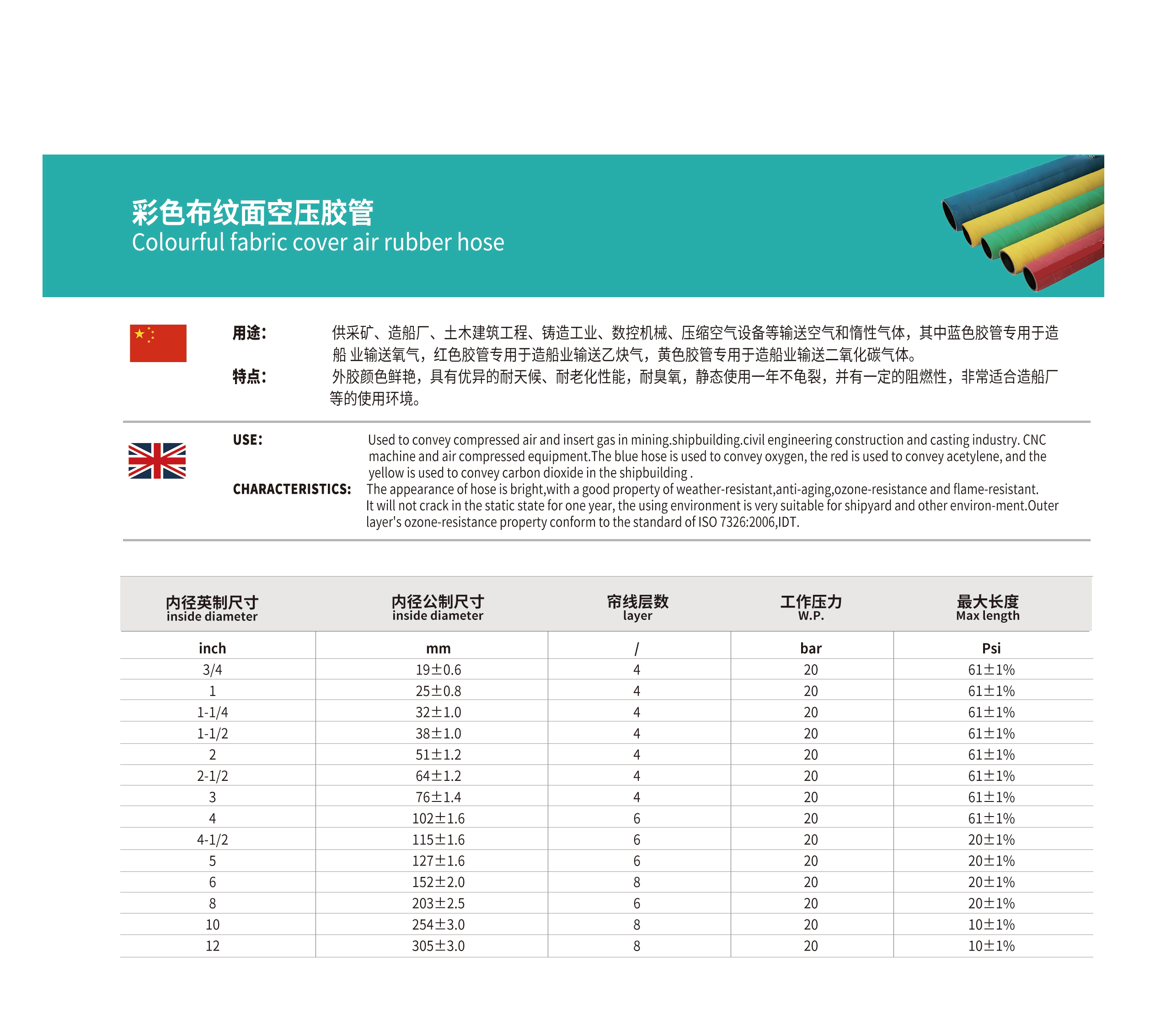 Related Products