Concrete Pumping Hose 85 bar
Product Details
Construction:
Tube:black,smooth ,NR/SBR rubber ,that withstands the abrasive action of the concrete
Reinforcement:plies of steel wire cord
Cover :black ,smooth (wrapped finish),NR/SBR rubber ,abrasion and weathering resistant

Application:
steel cord hose used for concrete placement at casting locations;it is used at the end of the pumps to distribute the concrete.
The hose resistant suction during the cleaning process .
Usually supplied with swaged on "full flow " handened couplings.
Temperature : from -40℃~+ 70℃.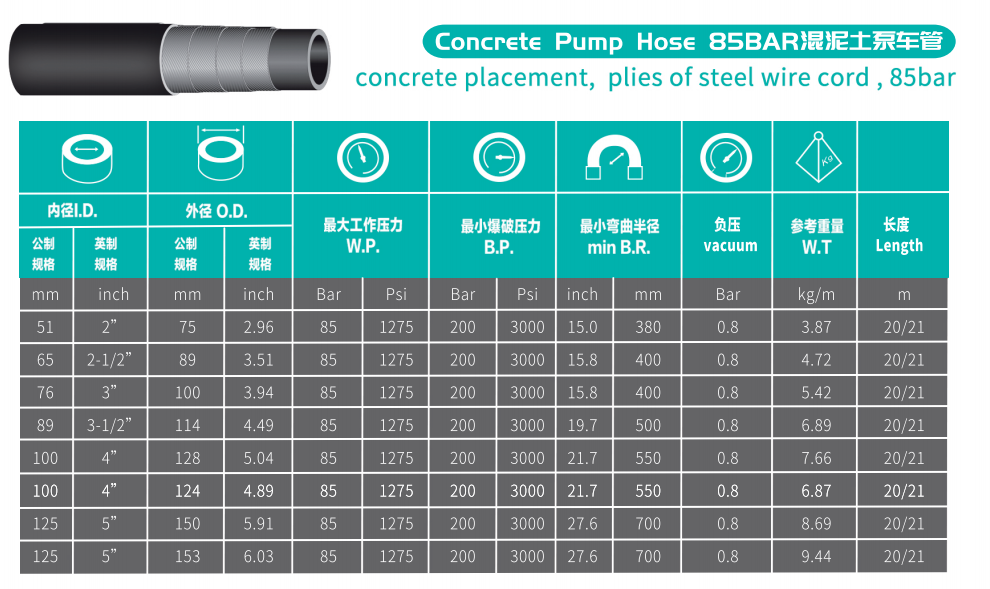 Related Products