ISO18752 DC
GP6K GOLDPULSE SAE 100R13
Features:Exceed SAE 100 R15,meet ISO 18752 DC
impulse 1000000 cycles,cold resistant -56℃,super
flexibility.
Construction:This hose shall consist of an inner tube
of oil resistant synthetic rubber,multiple spiral plies of
heavy steel wire wrapped in alternating directions, and
an oil and weather resistant synthetic rubber cover.
Application:This section covers hose for use with petroleum
base hydraulic fluids within a temperature range of -56℃~+125℃.
Product Details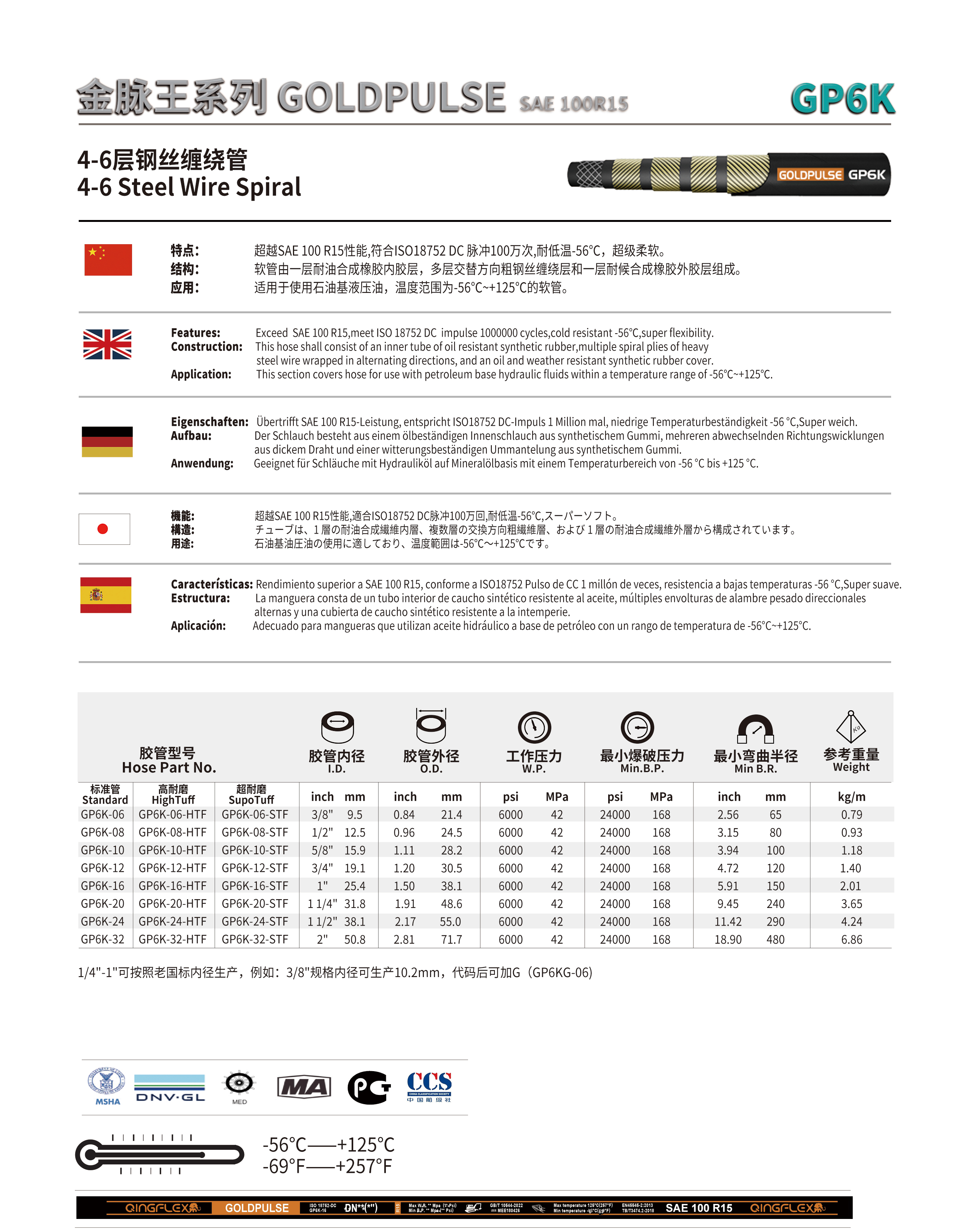 Related Products