ISO18752 CC
KINGPULSE K23
Features: Exceed 2SN ,meet ISO 18752 impulse
500000 cycles,smaller bend radius,cold resistant -50℃.
Construction: This hose shall consist of an inner
tube of oil resistant syntheticrubber,two braids of
steel wire reinforcement,and an oil and weather
resistant synthetic rubber cover.
Application: This section covers hose for use with
petroleum base hydraulic fluids more flexible within
a temperature range of -50℃~+125℃.
Product Details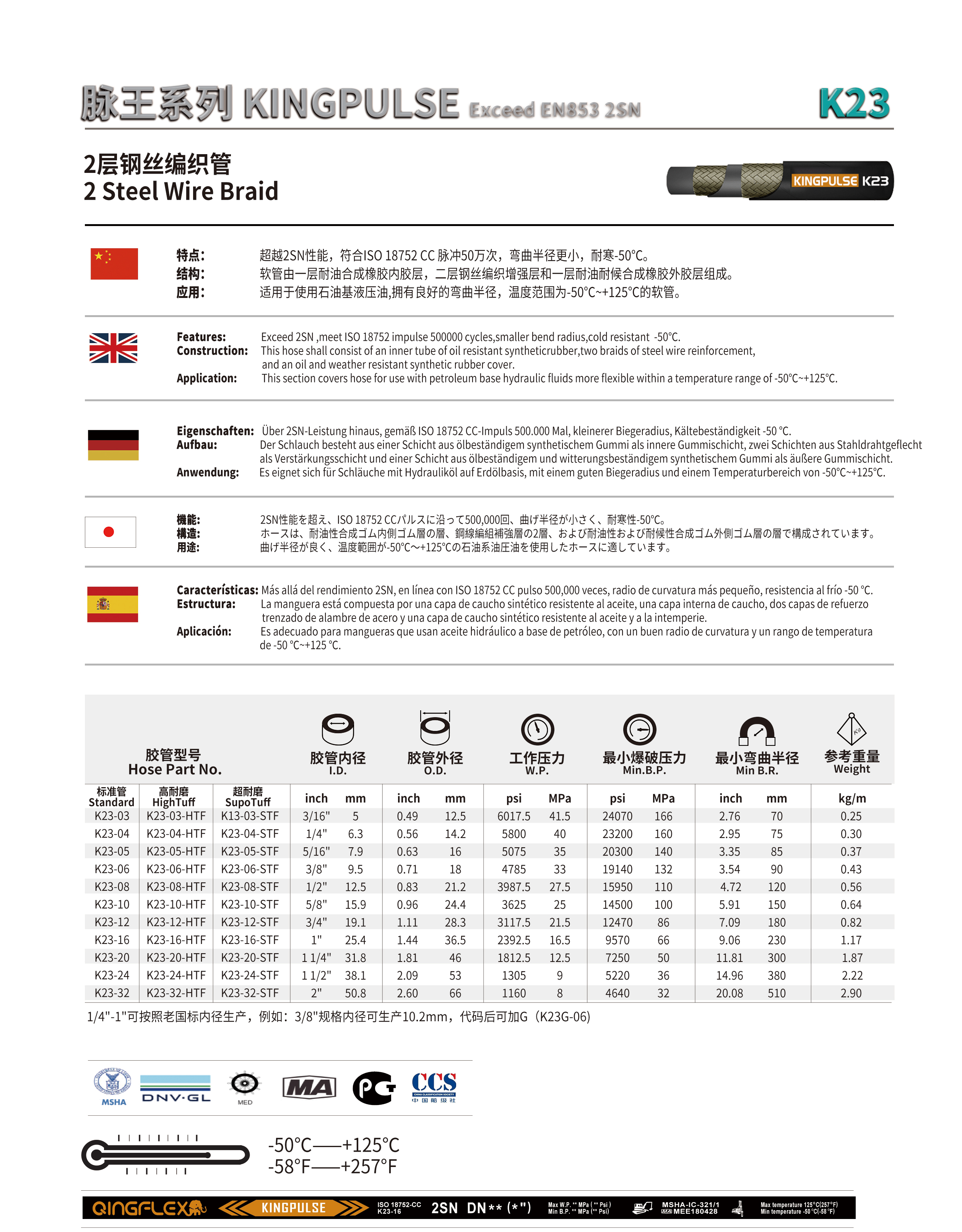 Related Products