Jacket Mill Hose
Product Details
Applications:
Pump water discharge · Construction pumps.
Wash down service on ships and in factories ·Plant clean-up
Construction:
double jacket with all synthetic yarn.Water and mildew-resistant cover,will not rot,even if the hose is stored wet.
Features&Benefits of Double Jacket Hose
Double Jacket version – Provides greater abrasion resistance.
Wide range of operating temperatures – Hose may be used in temperature from -25°F(-31℃)to 185°F(+85℃)without stiffening.
Packaging/storage – Individually packed in cartons for ease of handling and shipping.Hose coils easily for storage.
Specification of Double Jacket Hose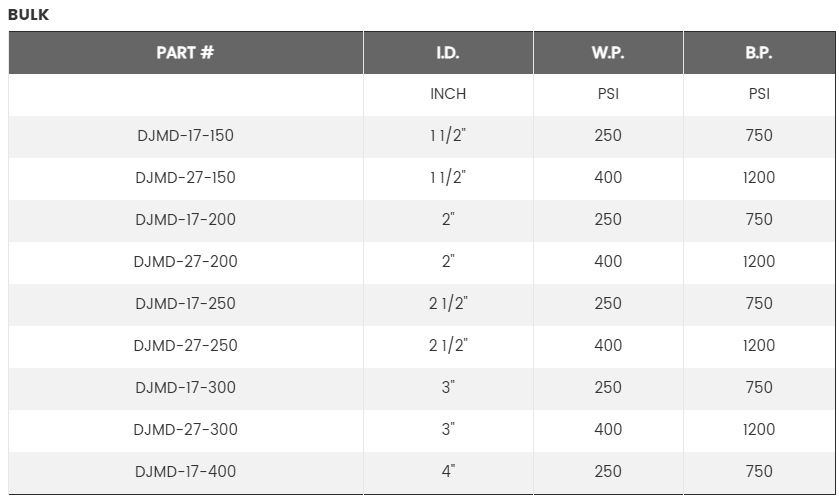 HOSE ASSEMBLIES

Related Products